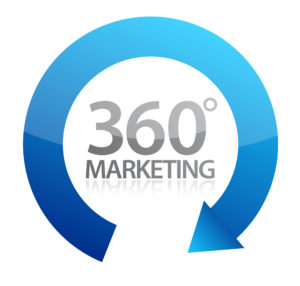 When you come up with a great idea for an invention, Tristar Products is the only partner you'll need to put your product on the fast track to success.
Tristar Products' 360° marketing approach encompasses all of the services and support you'll need to develop your invention and prepare it to take the market by storm.
When you decide to product and market your invention with Tristar Products, you'll receive the following services:
In-House Studio Production
Tristar Products has a creative and production team of experts who are considered some of the most talented individuals in their field. The creative TV group at Tristar Products produces spots and infomercials for clients all over the world. Their DR TV productions are well known and generate hundreds of millions of dollars in revenue year after year. The media center at Tristar Products is 65,000 square feet, making it one of the largest facilities of its kind on the East Coast. Tristar Products is the only direct-response company that has its own production studio that can create high-quality, engaging advertisements, which also typically include celebrity endorsements.
Print Design
There's an entire department at Tristar Products dedicated to designing visual content for you. Whether you need a logo or an infographic, Tristar Products has you covered. The print design team at Tristar Products knows how to engage consumers visually and generate sales as a result.
Digital Design
Having a strong digital presence is of the utmost important these days when it comes to marketing your invention. Tristar Products has been ahead of the curve when it comes to digital design and will gladly handle all of your internet, social media, email, and mobile needs. The digital design team at Tristar Products can create high-quality websites, effective email campaigns, engaging social media outreach and successful mobile apps.
Customer Service
Tristar Products lives by the mantra, "The customer is always right." Tristar Products will take on all of the customer service responsibilities for your product and ensure that your customers are feeling valued and appreciated. Tristar Products customer service team creates and maintains personal relationships with consumers of your product, as well as generates new customer leads.
Fulfillment Center
Tristar Products handles all of its own logistics at its fulfillment center. This helps ensure that products make it from Point A to Point B quickly and safely. Shipping millions of units each year requires a major operation, and that's exactly what Tristar Products has at its fulfillment center that is capable of distributing products to all seven continents.
Patents
Tristar Products will also protect your great idea by helping you obtain the proper patent or patents. Tristar Products boast a team of attorneys, engineers and patent experts that are all dedicated to protecting your intellectual property. Keeping its products exclusive allows Tristar Products to extend their value long term.