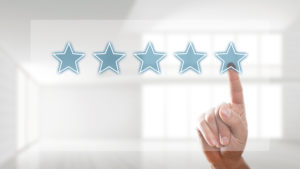 It's no surprise that Tristar Inc. products review well with customers. After all, Tristar offers some of the best product development available and has helped numerous inventions go from concept to market leader.
To hone in on some Tristar success stories and what satisfied customers are saying in Tristar Inc. product reviews, we have decided to highlight some testimonials about Tristar's top products.
Ab Roller Evolution
Don Brown created this one-of-a-kind piece of fitness equipment that will help give you washboard abs in no time.
"I did my first prototype with a bent paperclip," Brown said. "Tristar Engineers turned it into the Ab Roller, and now it is the number one fitness product in the world."
Customers love the size and structure of this product.
"This works great! I went from barely doing 10 crunches without this, to now 144 crunches with the help of this. Burns you can feel it!!!"  — Amazon Review from Satisfied Ab Roller Customer
Flex-Able Hose
Gary Ragner invented the Flex-Able Hose to make yard work much easier and your hose less clumsy.
"I hated rolling up my hose and designed one that retracts by itself," Ragner said. "I took it to Tristar and my hose that fits in your pocket created a completely new category on television and in Retail Home & Garden Departments."
Customers that purchase the Flex-Able Hose now can't picture doing yard work without it.
"Great hose, just as described lightweight and works very well. A must have for watering lawn, flowers, and washing vehicle." – Amazon Review from Satisfied Flex-Able Hose Customer
The Perfecter
Next time you're having a great hair day, there's a good chance you'll have Maria McCool, the inventor of The Perfecter, to thank for it. McCool's innovative hair tool keeps the unit warm while the bristles of the brush stay cool to the touch.
"I developed a new a hair tool for my local customers," McCool said. "Tristar partnered with me in creating the Perfecter and it grew beyond my local Pennsylvania customers into a worldwide international sensation!"
Customers can't get enough of this convenient and unique hair brush.
"This is my favorite Non flatiron for using on curly hair. It does not get you hair stick straight like an iron, but it is great for smoothing and some curls, or curling the ends, and giving the hair more body. Rather than the sometimes ragged look after using a flatiron. I use this with my flatiron and I love it. I am on my second one. They last a few years, and then all of a sudden seem to stop working, careful not to drop it as the teeth fall out quite easily." —  Amazon Review from Satisfied The Perfecter Customer